Der Nachtkönig und die Weißen Wanderer haben die Mauer überwunden, der Winter ist endgültig da. Und die vermeintliche Allianz der Lebenden gegen die Toten ist schon von Beginn an zum Scheitern verurteilt. Denn Cersei bleibt Cersei und die hatte nie vor, ihr Versprechen gegenüber Daenerys, Jon und Co. einzuhalten und gegen die Untoten zu kämpfen. Die Fans dürfen gespannt sein, ob ihr hinterhältiger Plan in Staffel 8 "Game of Thrones" aufgeht.
Resolution: 720×408 @ ~1.3 Mbps (Source: WEB, untouched)
Audio: German AC3 5.1 @ 384 Kbps (Source: Sky 5.1 Sound untouched)

Notes:
– Videosource ist encodiert von Amazon (WEB-DL)
– deutscher Ton 1:1 Skymitschnitt, ohne Reencode!
– keine unnötigen englischen Stellen in der deutschen Tonspur (anders als beim Speedrelease von 4SJ)
Viel Spaß!
Enthaltene Episoden:

Ep01: Winterfell
Ep02: Ein Ritter der Sieben Königslande
Ep03: Die Lange Nacht
Ep04: Die Letzten der Starks
Ep05: Die Glocken
NEU: Episode 06: Der eiserne Thron
Und damit ist die Serie zu Ende!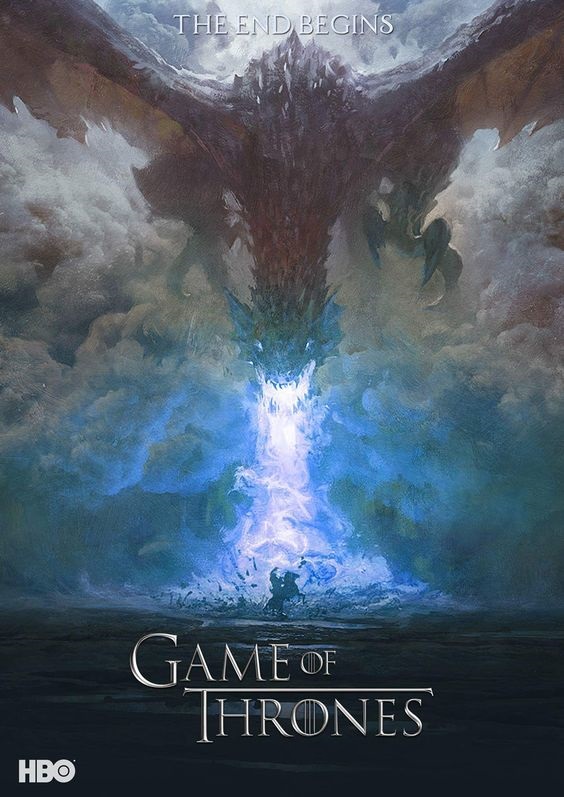 Dauer: ~60 Min. | Format: mkv | Größe: 519 MB | IMDb: 9,6

22 Kommentare



Super Super Danke




Wenn ich euch nicht hätte….danke danke
und das seit vielen vielen Jahren




Super, vielen Dank auch. Schade das sich so viele nicht mal dedanken können, wenn sich einer Mühe gibt !!!




Bei Folge 2 sind alle bis auf shareonline schon down :(
Reup wäre sehr nett

… Und vielen Dank für die tolle Arbeit !!! :)

müsste on sein




Top Arbeit DANKE :)




Hiiiiiiiiiiiiiiilfe, S08E02 wird grün angezeigt und bei Downloadversuch kommt 403 FORBIDDEN. Es wäre ganz toll wenn das Problem behoben wird !

Danke




Bekomme auch 403 Error




Da ist PRETAiL wohl den falschen auf den Schlipps getreten.

Alles Offline !!!

Lass dich nicht erwischen !!!




Danke!




Vielen Dank…..




s08e03 uploaded leider down




Pretail R O C K S!

Ein Danke von Anke!




Danke Pretail,
Super Arbeit




Supergeil. Vielen Dank für die Mühe. Episode 3 ist aber leider down. Bitte ein ReUp.




Pretail: Best of ever! Thank you a lot!




mensch wenn shareonline on ist und es ist auch eh und je der stets zuverlässigste hoster dann holt euch einen premium account. 99€ kosten da 3 Jahre, dass sind 2,75€ im Monat. Aber ne geiz ist geil um jeden scheiss Preis.




Pretail – ein wirkliches fettes fettes fettes Danke dafür! Hier wird viel zu selten mal ein Danke abgelassen, deswegen tue ichs mal für alle anderen tausenden stillen leecher!




Vielen lieben Dank




1000 Dank




und was total seltsam ist, bei allen anderen Folgen der ganzen Staffeln, wurden wir zugeschissen mit 1000 verschiedenenen Größen/Versionen am Tag des erscheinen und zufällig am Tag der letzten Folge, gibt es gerade mal 2 Versionen und keinen vernüftigen OCH ….Verschwörungstheorie…..seltsam…..hat jemand deutsche Subs für die letzte Folge und könnte die paar kilobyte zur Verfügung stellen…Danke!!




Ich kann mich wirklich nur verbeugen und ein ganz fettes DANKE da lassen. Ich verstehe nicht was Menschen hier heulen wegen free-hostern.. fühlt ihr keinen schmerz oder erbärmlichkeit wenn ihr in den Spiegel schaut? Ohne Worte. PRETAIL No.1 !!!




Wollte auch mal DANKE sagen für die ganze Arbeit und Zeit die investiert wurde.
Super Arbeit.
Kommentar abgeben