In "Game of Thrones" geht es um den epischen Streit zweier Dynastien und die von ihnen beherrschten sieben Königreiche auf dem Kontinent Westeros um den sogenannten Eisernen Thron, dessen Kontrolle allein das überleben im kommenden Winter sichern kann – ein Winter, der wie alle "Jahreszeiten" auf Westeros mehrere Jahrzehnte andauern wird.
"Game of Thrones" ist die Umsetzung der Fantasy-Buch-Reihe "A Song of Ice and Fire" von George R.R. Martin. Genauer gesagt ist die erste Staffel der Serie die Umsetzung des ersten von bisher vier erschienenen Romanen. Drei weitere Romane sollen nach derzeitigem Stand noch erscheinen.
Video Format : AVC 1920×1080 @ 23,976 fps ~6000 kbps
Audio Format : DE: E-AC3 5.1 @ 640 kbps
EN: E-AC3 5.1 @ 640 kbps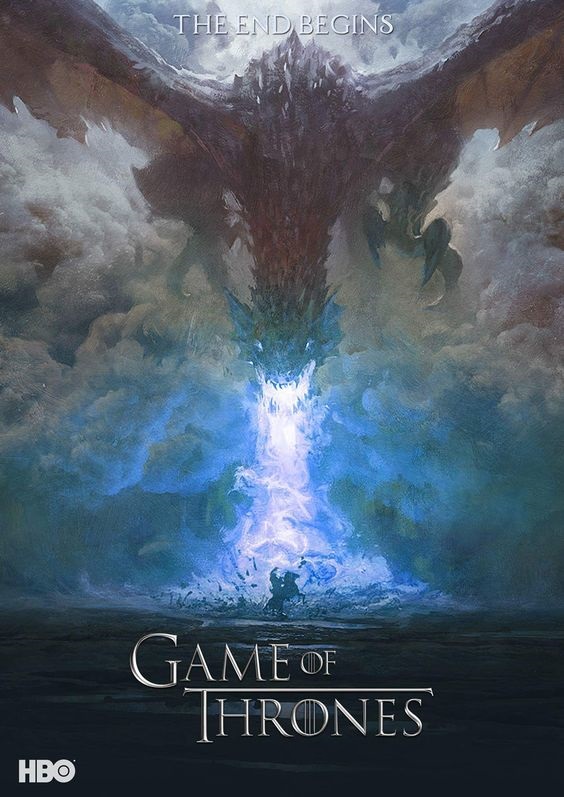 Dauer: 53 min | Format: | Größe: 2802 MB | IMDB: 9.6

Download von LateX: (Aktuell Folge 2)
Download von refer: (Aktuell Folge 2)
14 Kommentare



TVS sind doch die Besten!




Yeah da kann auch pretail abstinken mit seinem super dupper hype RLS .. 1 Tag früher oder Später ist belanglos !

Die Frage am Ende des Tages ist, ob du einen Unterschied hörst :) Ob die doppelte Bitrate auch doppelt wahrnehmbare Qualität hat? Bis zu auf die 5% bessere Version wartest, haben alle deine Freunde GoT bereits gesehen




@falls das ist überhaupt nicht belanglos, es geht hier schließlich um Game of Thrones. Pretail liefert eine super Arbeit ab und liefert montags den besten Ton. Dass ein Tag später erst der "bessere" Ton releast wird ist halt so, kannst ja warten. Ich und viele andere wollen es so schnell wie möglich sehen.




In der gestrigen Amazon-WebDL Version war englisch ja schon enthalten, allerdings als .ac3. Dieses Release hier besitzt ja .eac3. Ist dies hier wirklich "untoched" 1:1 Amazon-Standard?




Kann mir jemand sagen, ob die subs hardcoded sind?
Danke




kann mir jemand sagen, ob das schwarzweiss oder farbe ist?

Ist leider nur Schwarz Weiß! Bei der letzten Staffel ist HBO leider das Geld ausgegangen und sie konnten nur noch mit einer Antiquitätskamera drehen




jdownloader überträgt die links nicht, kann jemand helfen ? Danke




@Terra

Passiert mir auch ab und zu mal.
Einfach noch mal auf den "Click'n Load"-Button drücken, dann geht es.




@Gregor – und ob das belanglos ist.! auch als absoluter hardcore-fan warte ich lieber einen tag länger auf eine 110%ige leistung in bild&ton, bevor ich mich mit weniger gutem abfinde, nur weil es einen tag eher zu bekommen ist.! is doch völlig klar… wenn du es so schnell, wie möglich sehen willst, dann solltest du bezahlen…sky ticket o.ä.!!




Nicht jeder hat ne Mega-Heimkino-Anlage, somit ist 5.1er Ton bereits völlig ausreichend, soweit das Bild hervorragend ist. Auf DTS/7.1/TrueAtmo warten nur die Spezialisten, aber bis dahin könnte die Welt schon von den GoT-Zombies verschlungen sein =))




Super Arbeit mit dem 5.1er Ton.
Kann es nur nicht hören/herunterladen.
Vielen Dank für die toten Links.




Super, vielen Dank für den Upload!




Bzgl. der Diskussion TVS vs. Pretail: es geht nicht nur um den Ton. TVS liefert auch saubere 23,976 FPS Dateien mit Untertiteln, während Pretail in dem Fall die 23,976 in ein 25 FPS Container packt und Untertitel Glückssache sind.
Schaut Euch den tread zu Pretails GoT 1080 release: Zig Kommentare bzgl. Rucklern wegen falscher FPS und unfertiger Dateien.




Pretail ist eben nicht sorgfältig, das ist doch hinreichend bekannt.
Kommentar abgeben